Unsigned Central Tennessee Flintlock Rifle, ca 1825


Recent research on gunsmiths working in the region between Knoxville and Nashville, Tennessee and southern Kentucky has helped identify rifles made there. The area's most recognizable gunsmiths were Thomas Simpson, Jacob Young, and John Wilson because they made rifles for people of historic importance. What about the less known or unknown gunsmiths of that area whose work is pleasing yet less important. Here is one such rifle that embodies the details of that region but whose maker is yet to be identified.
Extremely slender and attractive with excellent curly maple, several silver inlays, and superb architecture, this rifle embodies transitional details from North Carolina to this region. Incised lines near the comb, above the toe, and along the forestock allude to this gunsmith's association with North Carolina as does the elliptical forestock inlays, geometric inlays, and vent pick plate below the cheekpiece.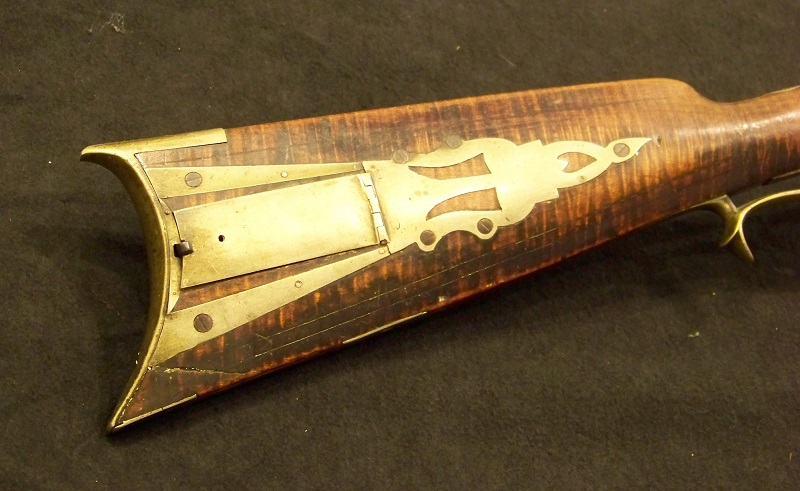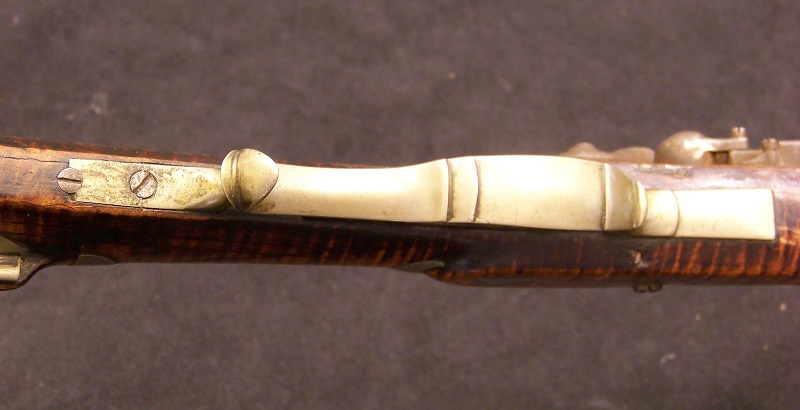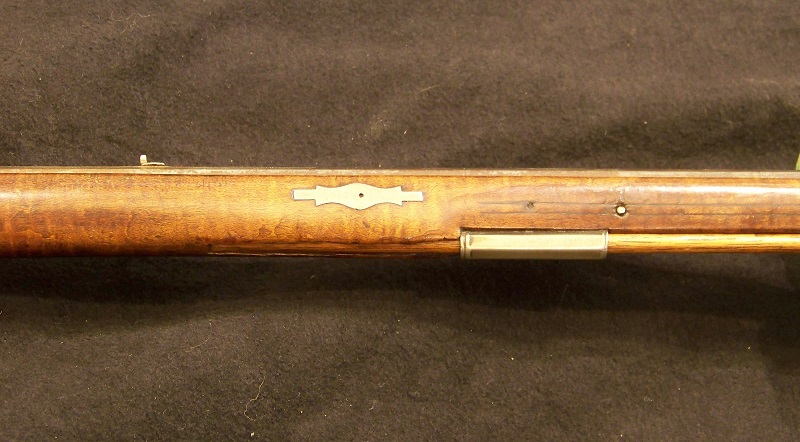 The trigger guard, high comb architecture, elongated barrel tang, long barrel (44 1/2 inches), the lack of tang to the rear ramrod pipe, and the captured lid patchbox place the rifle in this region. The nicely made set triggers are of a style related to the Appalachia region of both North Carolina and Tennessee. Of note is all the mounts (including trigger guard and butt plate) and inlays are of German silver signifying the person for whom it was made had some wealth.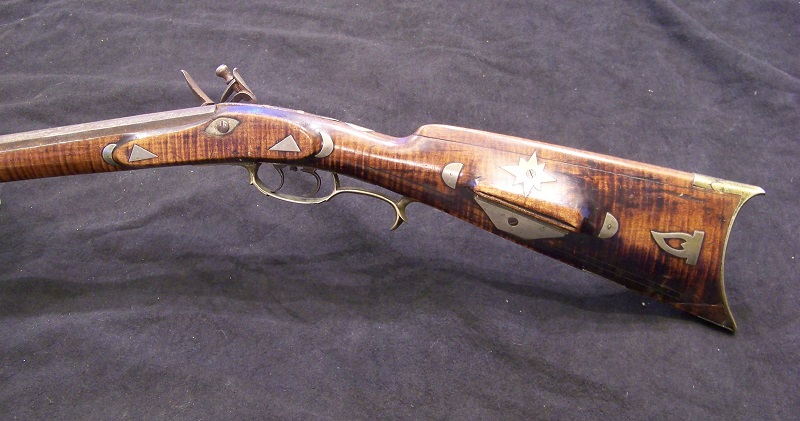 Conversion from the flintlock mechanism to percussion was a common occurrence in all areas of Kentucky rifle manufacture. This lock had undergone that conversion and in recent times been expertly converted back to flintlock using approprite parts. Fortunately the barrel was not shortened at the breech as was so often done. A small amount of wood was added in the lock area. Some of the inlays have been expertly replaced, and the finish is original and unaltered. Slight wood loss around the barrel tang was cause by carelessly removing the barrel on several occasions.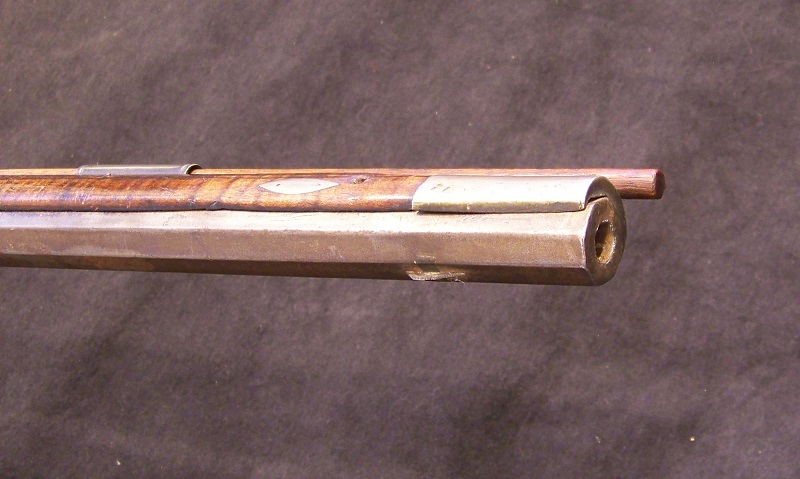 This is an opportunity to own a rifle from this illustrious region at a reasonable price.

Sold 10-2014