Signed Jacob Roop Dauphin or Centre County PA Ca 1820


Jacob Roop learned his trade and worked in Dauphin County around Harrisburg in the early 1800's. By mid 1820's he relocated to Roopsburg, Benner Township, Centre County. After 1840 he was in Indianna. This example of his work could have been made in Dauphin or Centre County. Jacob was recognized by the Agricultural Society of Centre County in 1826 for his rifle making ability.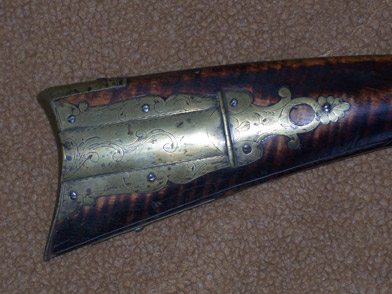 Though not highly decorated, this rifle exhibits fine workmanship, excellent architecture, undisturbed finish, and pristine originality. The brass patchbox is nicely designed and engraved and is positioned perfectly on the butt stock. All metal mounts are original and in excellent condition.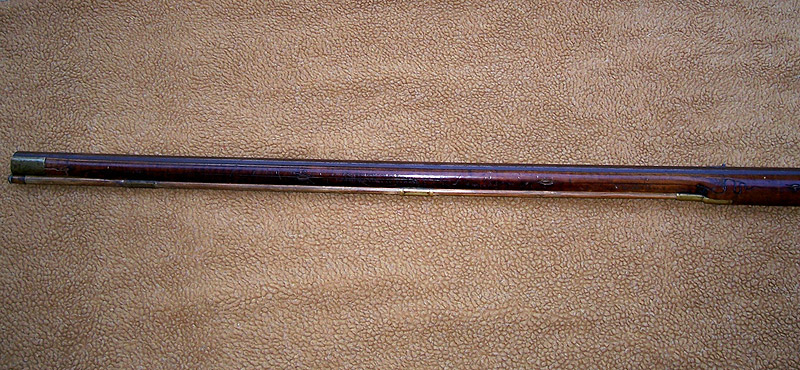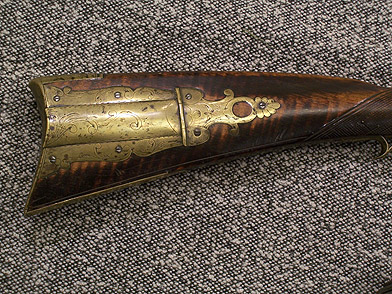 The barrel is signed "J Roop" in block letters and is the original length; 43 inches. Though original to the rifle the lock was converted to percussion during use.
It is stocked in beautiful curly maple with no major cracks, chips, or losses and retains an old untouched finish and pleasing color. Minor wood loss at lock mortise. Finely executed checkering adorns the wrist. The stock architecture is very successful; together with the long barrel makes for a well proportioned and well balanced rifle.

Minor restoration to the toe plate (about ¾ inch nearest the butt plate) is the only apology to this rifle and is well done; virtually unnoticeable.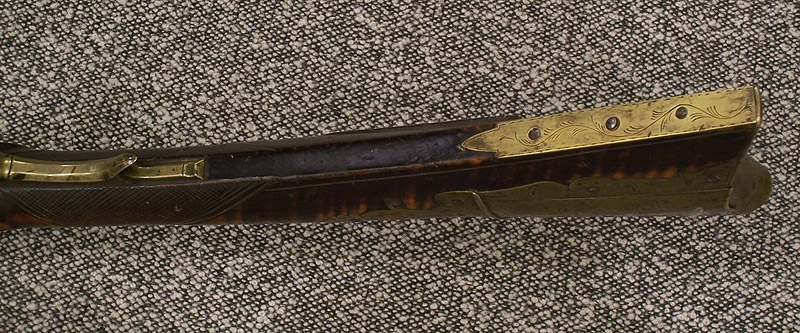 Few rifles exist in this state of preservation and when encountered bring a premium price.  The original owner seldom used this rifle keeping it in good order; subsequent owners stored it in favorable conditions.

Sold June/2009