Unsigned Jacob Albright or Zacharriah Albright Sr. Centre County, PA ca 1820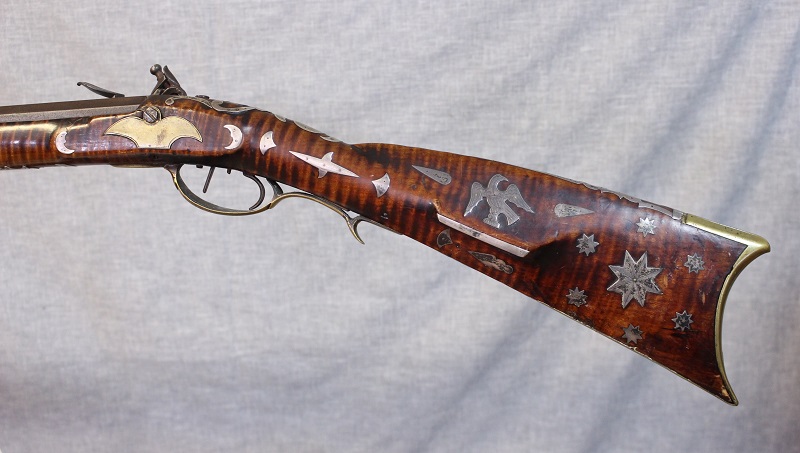 Zacharriah was born in 1796 the first son of Jacob Albright. They lived and worked in Centre County during the period this example was made. Both are known for high quality and lavishly decorated rifles. This rifle exhibits the best of inlaid rifles of the period. All inlays are of coin silver and the piercings in the patchbox are mother of pearl.

Masterfully done, the eagle finial patchbox is well placed on the butt stock and accented with mother of pearl. The curly maple is of the best quality and highlighted by a thin but old surface. The rifled barrel is 42 inches. The lock is a well done reconversion with an original flint hammer. Some professional restoration to the forestock was done in the past.

Numerous silver inlays, beautiful curly maple, an exquisite patchbox, the use of mother of pearl, and nice architecture make this a desirable rifle. The limited but excellent restoration keeps the price within a resonable range.

Available $24,500.00